Mom and I went to the holiday parade in Sierra Madre, California, on the Fourth of July – or as we like to call it, Galactic Independence Day! It was really fun!
I got to meet the Tractor Lady. I even got to say hello to Dorothy and her friends. That was super cool!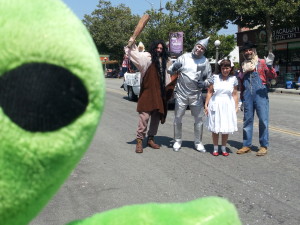 Mom and I hope you had as good and safe a holiday as we did. See you soon!
Love,
23