Welcome to The Hybrid Children Community!
Explore Videos, Photos, and Articles about Hybrid Children, ET's, and…
The New Harmonious Earth we are shifting to!
Below are links to the main subjects of this website. Click on the photo or link to see more…
Hybrid Children Online Playshop!
You're invited to this online playshop anytime! 
Connect with your hybrid child!!!
Remember your galactic heritage & soul mission
Bond with like-hearted soul family
Rekindle your own inner child & ability to PLAY!
Cultivate your extrasensory abilities
Develop your ability to trust yourself and use your intuition
Articles about Hybrid Children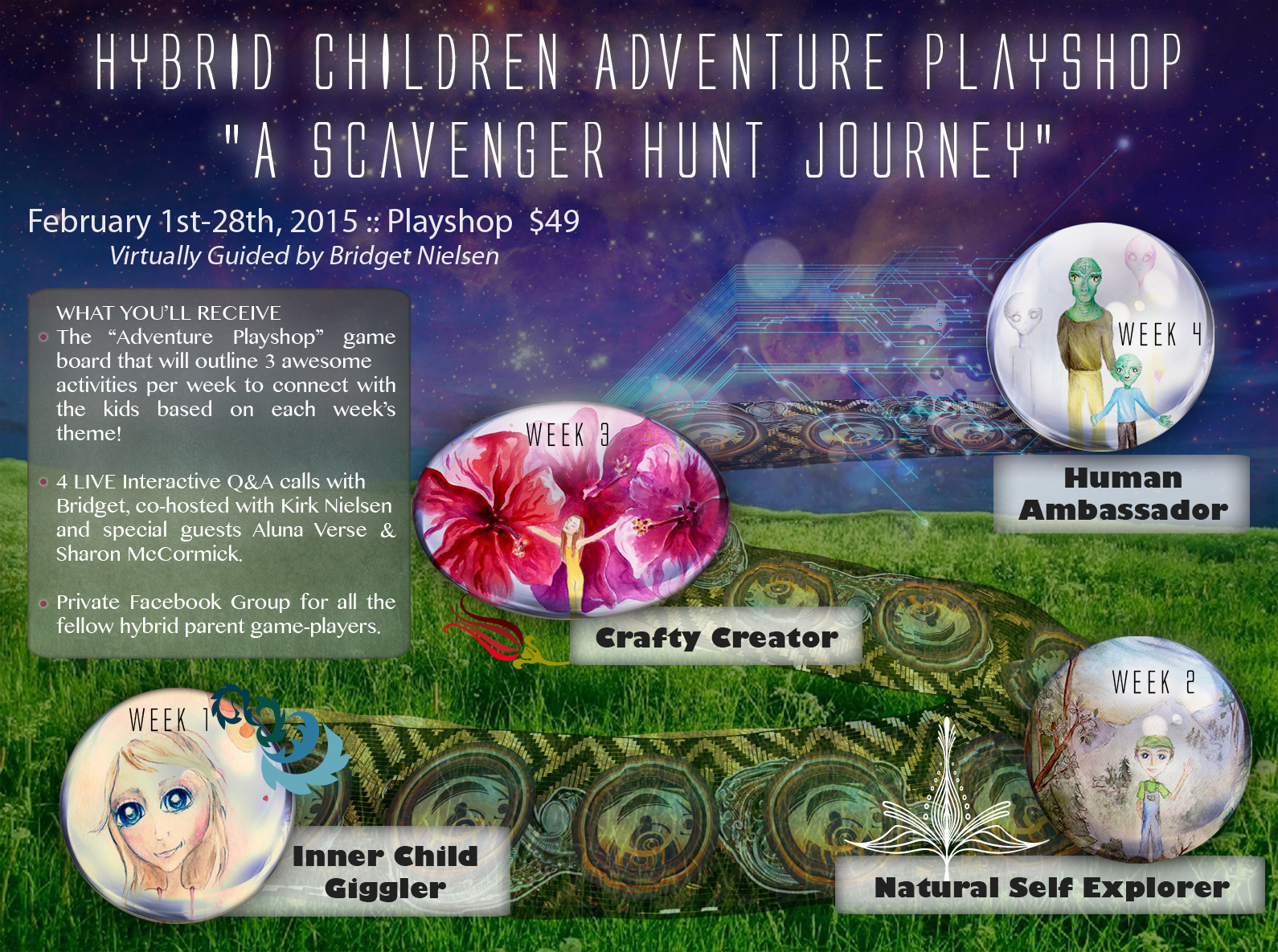 HYBRID CHILDREN  Adventure Playshop "A Scavenger Hunt Journey" ::  Lead by Bridget February 1st-28th, 2015 Initiative: Embark on the starlit path your hybrid kids have set up for you! They have downloaded a scavenger hunt to play throughout your daily lives on Earth. ...
read more